American Industrial Mining

Company Museum

Preserving Our Mining and Industrial Heritage
A 501(c)(3) Non-profit preservation, restorations and education organization
Baldwin Locomotive Works
Philadelphia, Pa
Information gathered from AIMCo's archives 1917-1919's trade catalogs and additional sources as noted.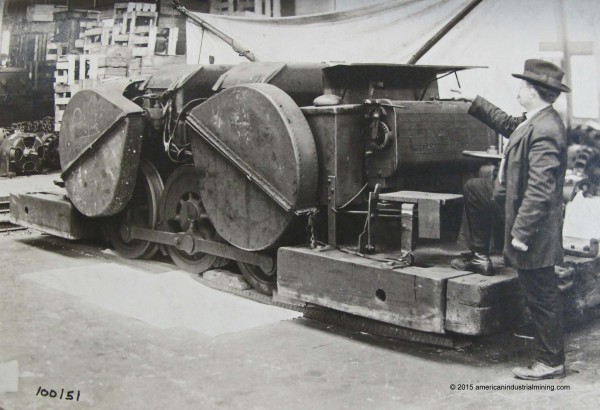 Baldwin Locomotive Works
First Mine Locomotive 1896
C/ N 14791 built originally for
Crozer Coal & Coke 44 inch gauge.
By no means was the first unit built low profile.
This picture was taken at the plant when the mine upgraded to newer equipment and it was returned.
Note this was listed as a Baldwin Westinghouse Mine Locomotive.
Photo from Dave Hamley collection.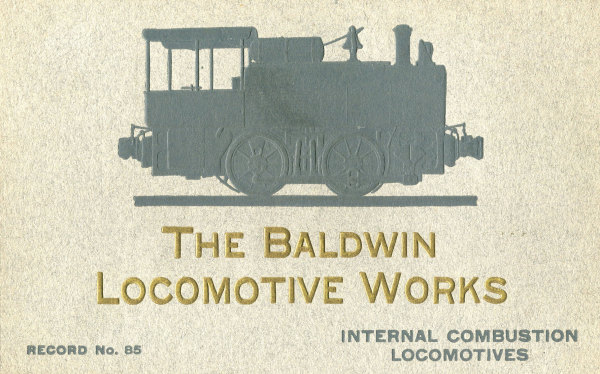 Baldwin Locomotive Works
1917 Catalog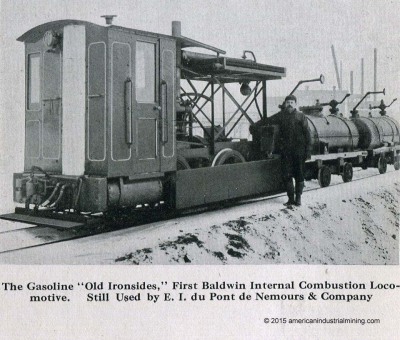 Baldwin Locomotive Works First Gasoline internal combustion locomotive built for E.I. DuPont "OLD IRONSIDES"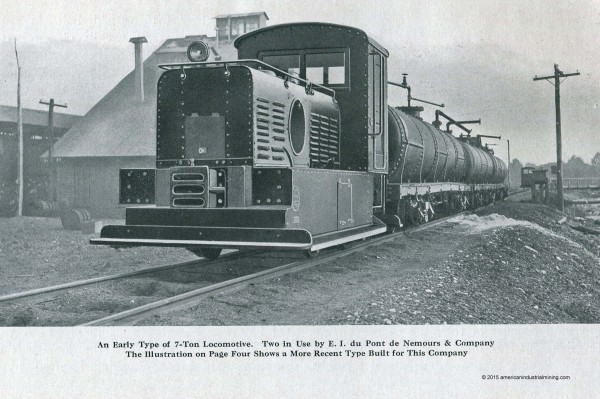 A 7-ton unit in service prior to 1917 at the Wilminton, Delaware E.I. DuPont plant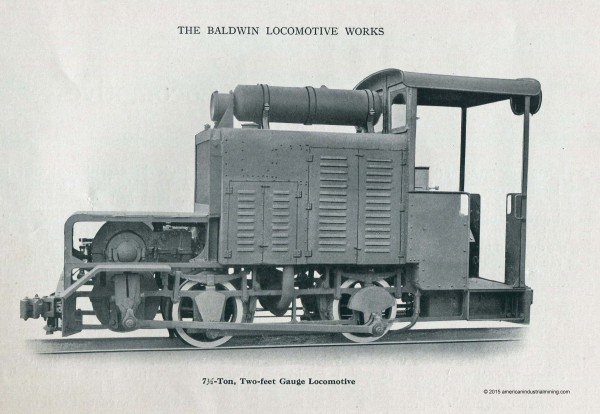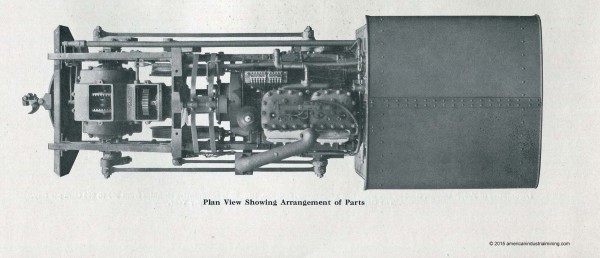 Baldwin Locomotive view of the drive system
 
Baldwin Locomotive 7-1/2 ton 2 ft gauge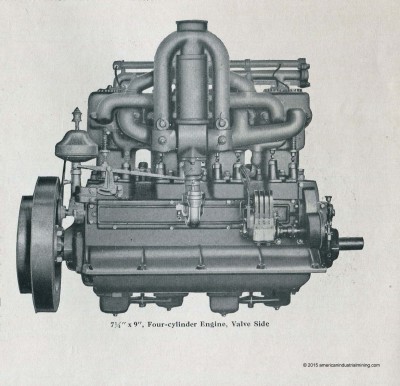 A typical gasoline combustion engine that was installed in the 10 and 15 ton units in 1919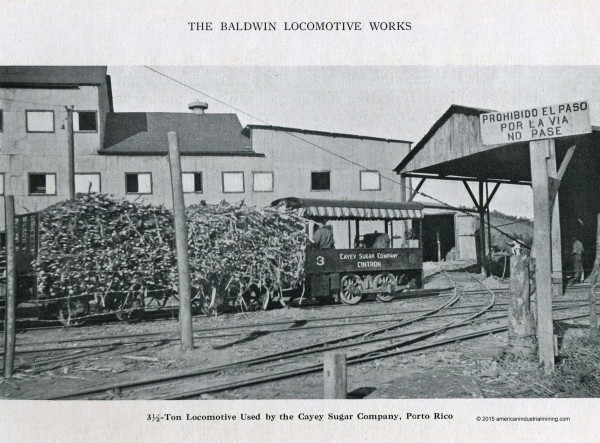 3-1/2 Ton narrow gauge built for a sugar cane plantation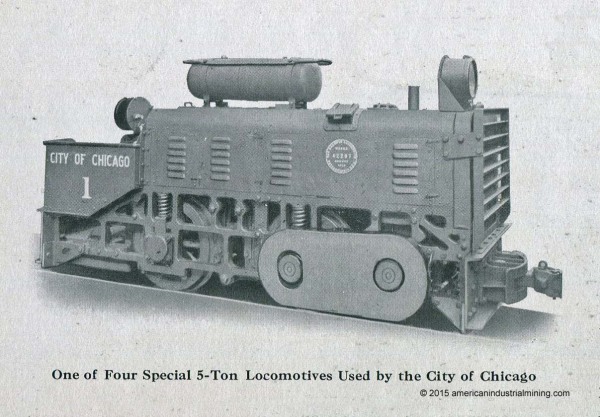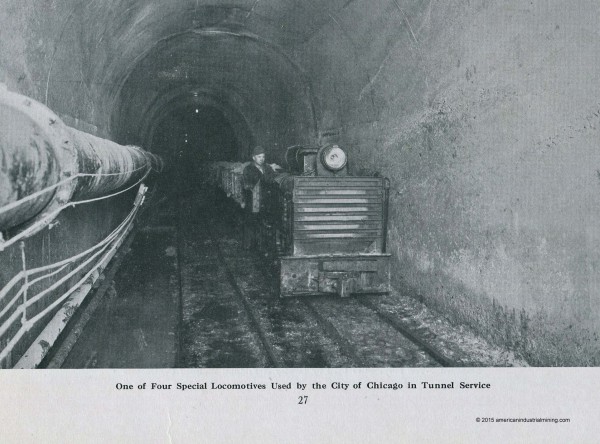 Baldwin Locomotive even built 4 gasoline units for the City of Chicago's famous underground tunnel railway.
City of Chicago underground railway 1917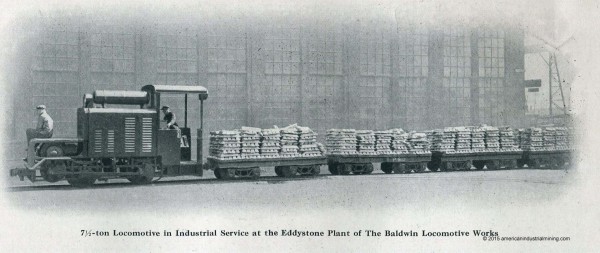 Baldwin Locomotive Works even built their very own plant Critter.  This unit appears to be in foundry service 1917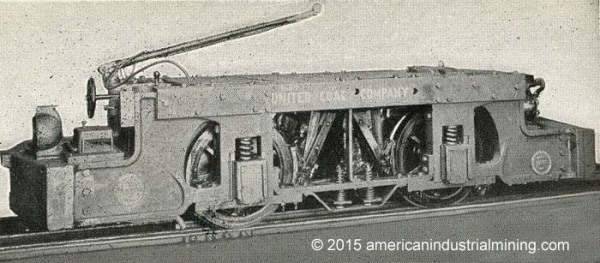 Baldwin Locomotive also made electric trolley mine locomotives.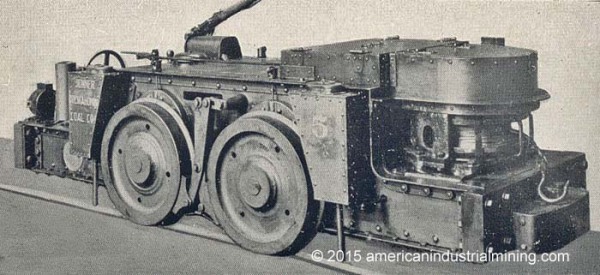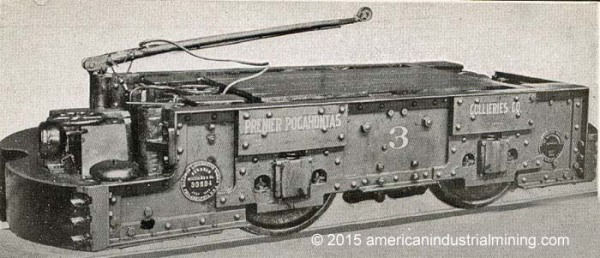 Plate steel frame inside wheel style
 
Baldwin Locomotive outside wheel type with a crab gathering system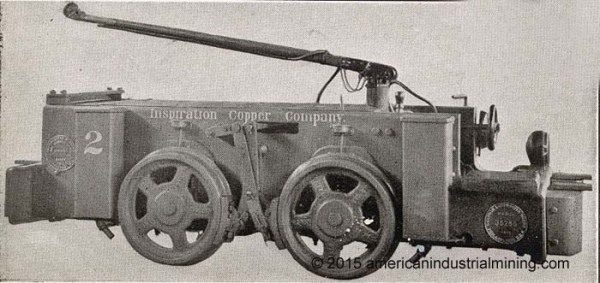 Another plate steel frame type but with outside wheels.
Inspiration Copper Company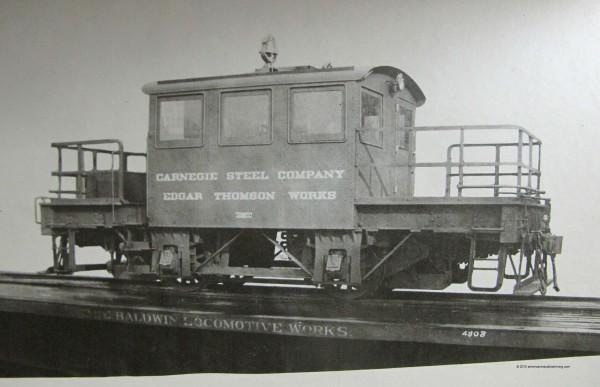 One of the original units built for the
Carnegie Steel Company's Edgar Thompson Works.
The oldest United States steel mill in service in Pittsburgh.
United States Steel Corporation ET Works.
This unit pictured was scraped at an unknown date.
Photo from Dave Hamley collection.
Baldwin Westinghouse
BARSTEEL Type Construction