American Industrial Mining

Company Museum

Preserving Our Mining and Industrial Heritage
A 501(c)(3) Non-profit preservation, restorations and education organization
Baldwin-Westinghouse Locomotive
1st Type of Mine Locomotives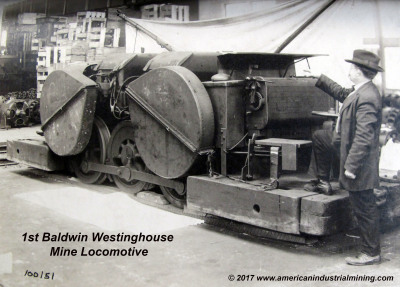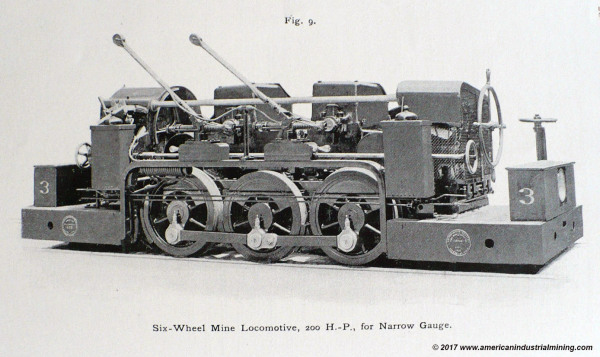 Pictured above is the second unit built :
- Crozer Coal & Coke Co. (Elkhorn, WV)
- 150 hp
-  Date built: 4/1896

- CN# 14791

The first mine locomotive designed and built by Baldwin Westinghouse was behind
Jeffrey Manufacturing and General Electric by several years. 
The Baldwin side of the joint company clearly incorporated the Steam Locomotive  concept and replacing it with electric traction motors.
-  North American Company

-  Date built: 1/1895

-  CN# 14204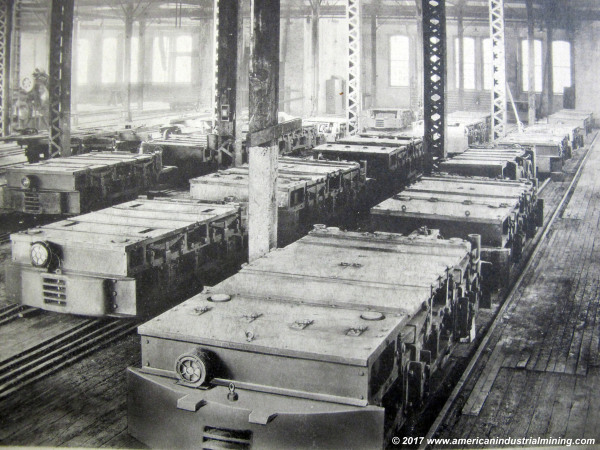 The most popular, durable & practical design by Baldwin-Westinghouse was the barsteel frame. Companies requested this design for the ease of maintenace to gain access to the brake mechanism assemblies which required daily adjustments.
​Pictured to the left are the final assembly bays in the factory.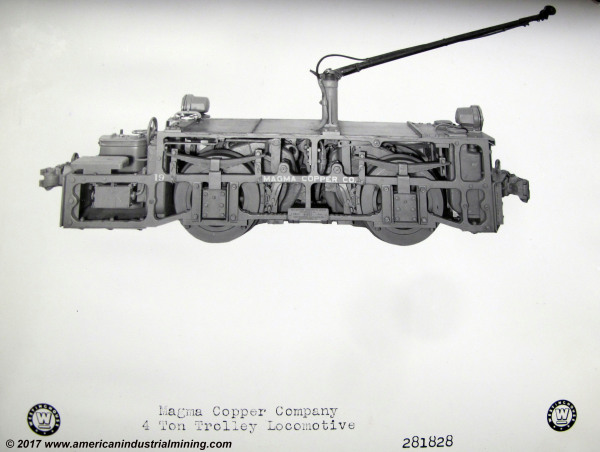 The hard rock mines ordered these units to be built as small as 4-tons.
The locomotive to the left was built for Magma Copper Co. with an 18 inch track gauge.
This locomotive is currently on display in Superior, AZ  CN#64624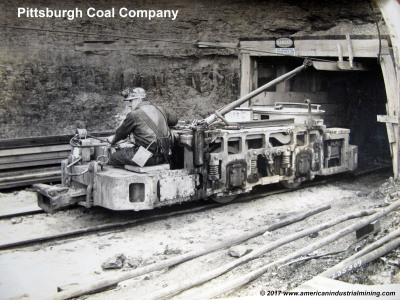 Pittsburgh Coal Company 
purchased many units with a cable gathering reel at the one end.  The main purpose for these locomotives was to pick up all the loaded coal mine cars at the working faces.

The next step would be to deliver the mine cars to the main haulage line underground where typically a high tonnage locomotive would pick them up for the long distance runs.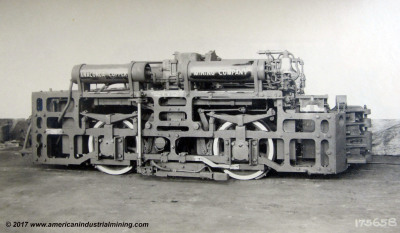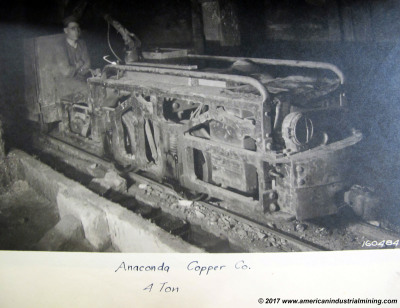 Anaconda Copper Company ordered a variety of locomotives for their unique haulage needs.
The above unit is equipped with a third rail pick up instead of overhead wire.


18 Ton Tandem Trolley Baldwin Westinghouse Mine Locomotive
The Alaska Juneau Gold Mining Company
Several of the original locomotives remain in Alaska.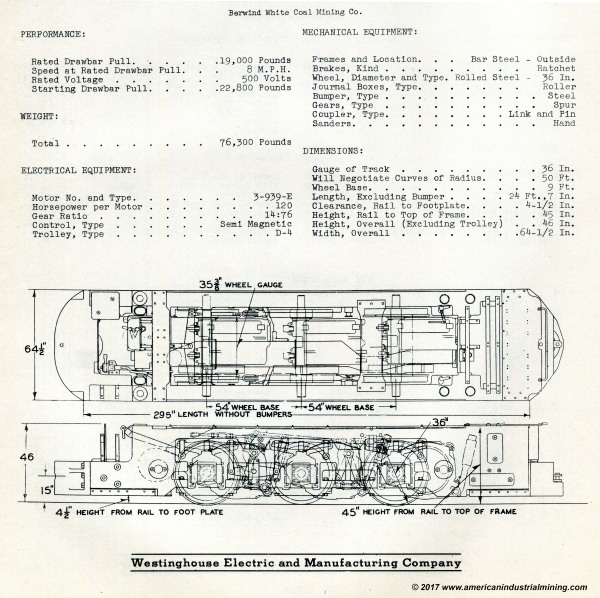 The Central Pennsylvania coalfields were well known for operating this mammoth mine locomotives.  
Berwind-White Coal Co utilized a large fleet for the Eureka Mine operations. Rochester Pittsburgh & Ebensburg Coal Companies in the nearby areas also used similar locomotives.