American Industrial Mining

Company Museum

Preserving Our Mining and Industrial Heritage
A 501(c)(3) Non-profit preservation, restorations and education organization
The Fry and Company (original name)
The Mechanics Service Company
Air Tram Locomotives
Cripple Creek, Colorado
Information gathered from AMICo's research
and
Arthur Tremayne Family oral history and Nick Kelly from the United Kingdom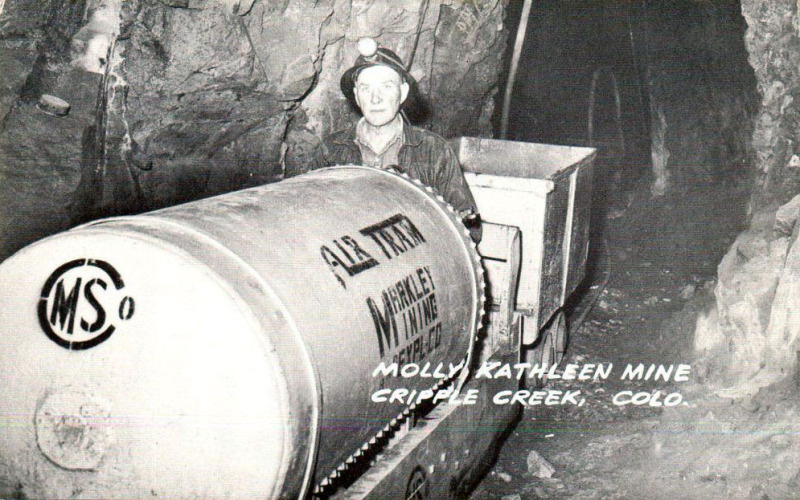 A Cripple Creek Air Tram Locomotive in service underground at the world famous Molly Kathleen Gold Mine.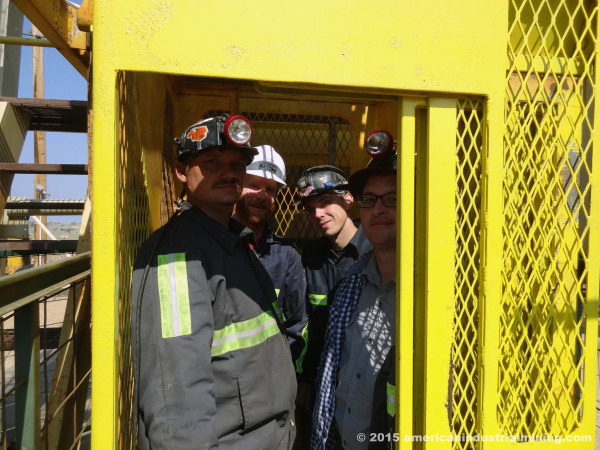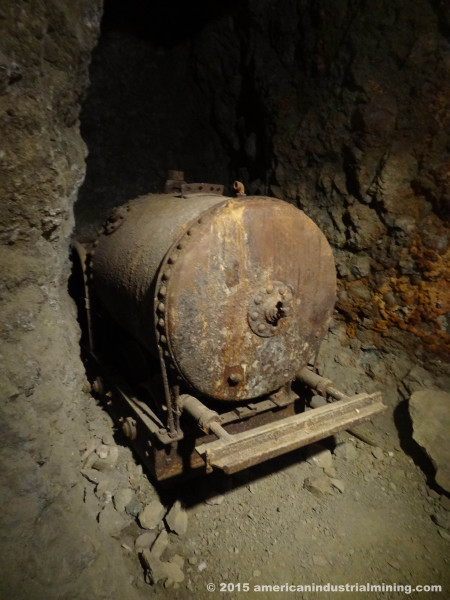 The crew going 1,000 foot underground to see
the 3 Air Tram locomotives at the
Mollie Kathleen Gold Mine in
Cripple Creek, Colorado 2012. This tour is highly recommended and truely captures how a typical Gold Mine would have been operating including several live demonstrations of the equipment.
 
The original Fry and Company
Air Trammer Locomotive built in Cripple Creek, Colorado.

Located 1,000 feet underground in the
Gold Mining Town of
Cripple Creek, Colorado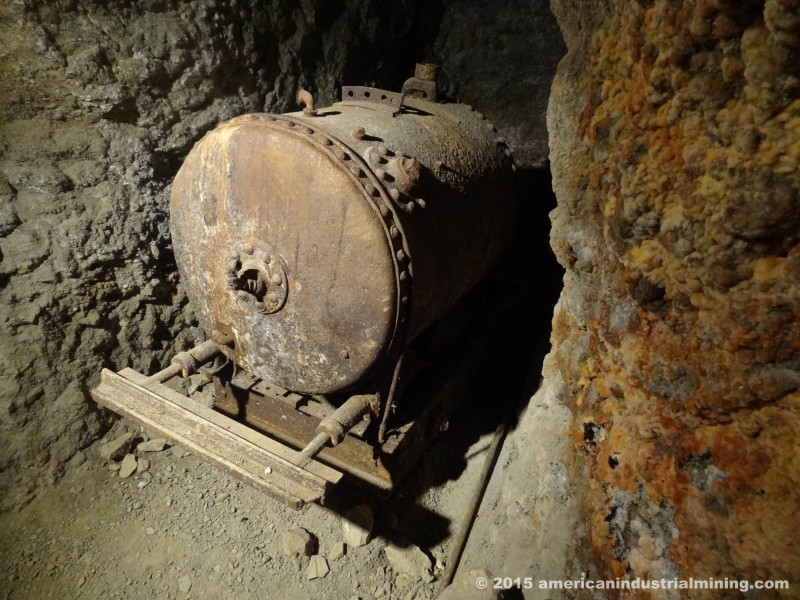 The air trammer had an extremely short wheel base and small riveted receiver tank..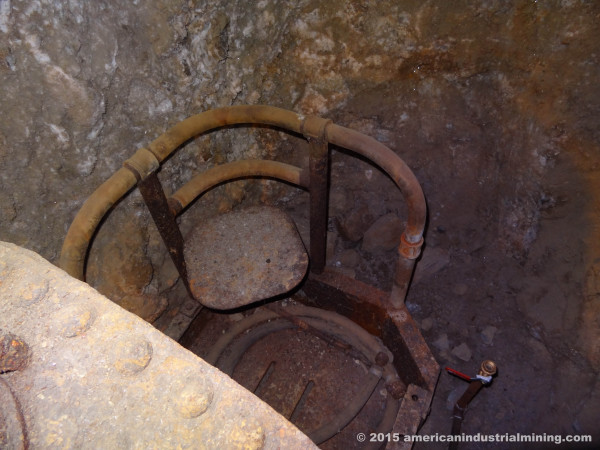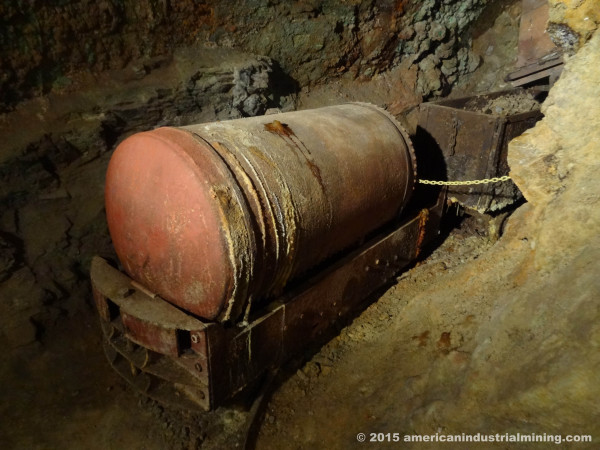 These units were a far upgrade from the Stanley Steamer Car part models. These would have been typically built in Cripple Creek between 1950 and 1955 under the trade name Mechanics Service Co. Air Tram Locomotive. This unit is underground at the Mollie Kathleen gold mine tour. These units would have utilized a Gardner Denver or Thor rotary air motor for the drive system.
The tight operators compartment on the original air trammer locomotive.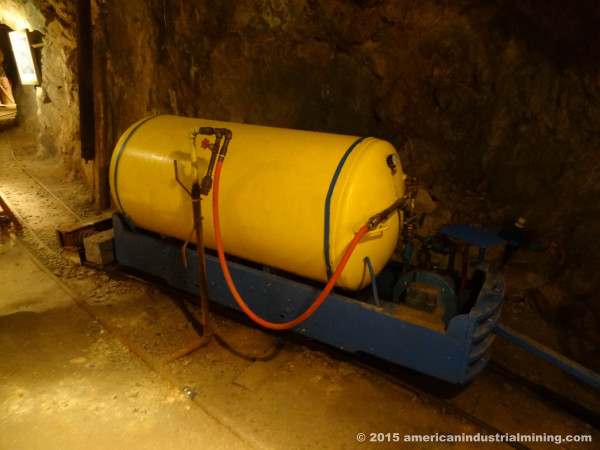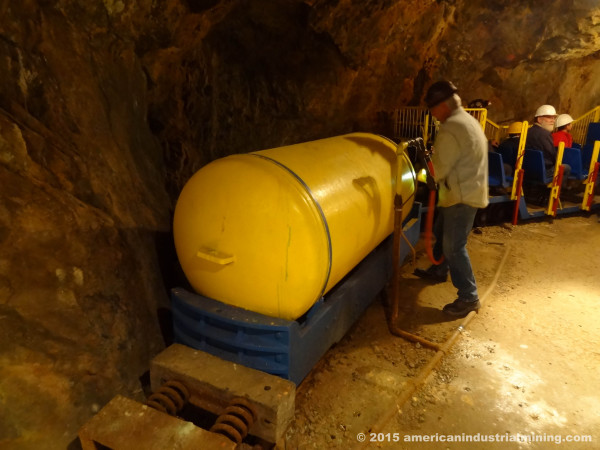 A restored and operating Cripple Creek Air Tram Locomotive
(Mechanics Service Company)

Disconnecting the air line from the receiver tank to take the underground mine railway to the next and final stop 1000 feet underground at the
Mollie Kathleen Gold Mine before returning to the surface.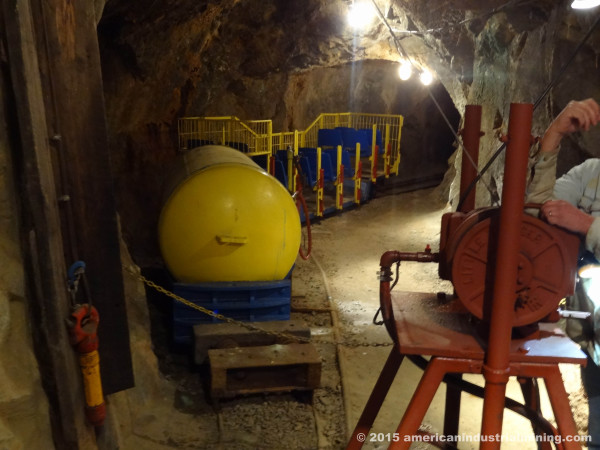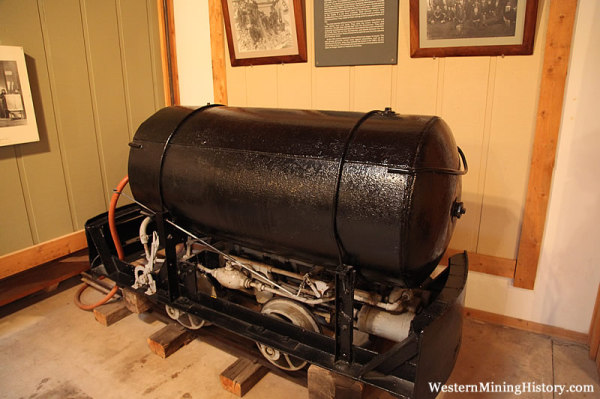 Charging the air receiver tank.
A beautifully restored Cripple Creek Air Tram Locomotive (Fry and Company) on display at the Western Museum of Mining and Industry near
Colorado Springs, Colorado.